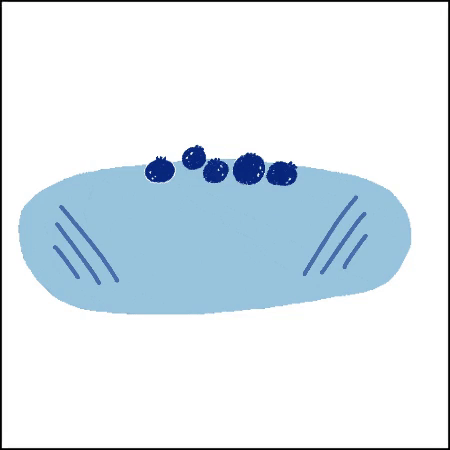 Meet  Farmer Dell and Marie Emerson
Farmer Dell and Marie's lives have always revolved around the blueberry industry. Farmer Dell is the farmer's farmer, having worked at the University of Maine for 53 years on the only wild blueberry research farm in the United States. Marie, a certified and award-winning chef, has taught in the Maine Community College System for 30 years.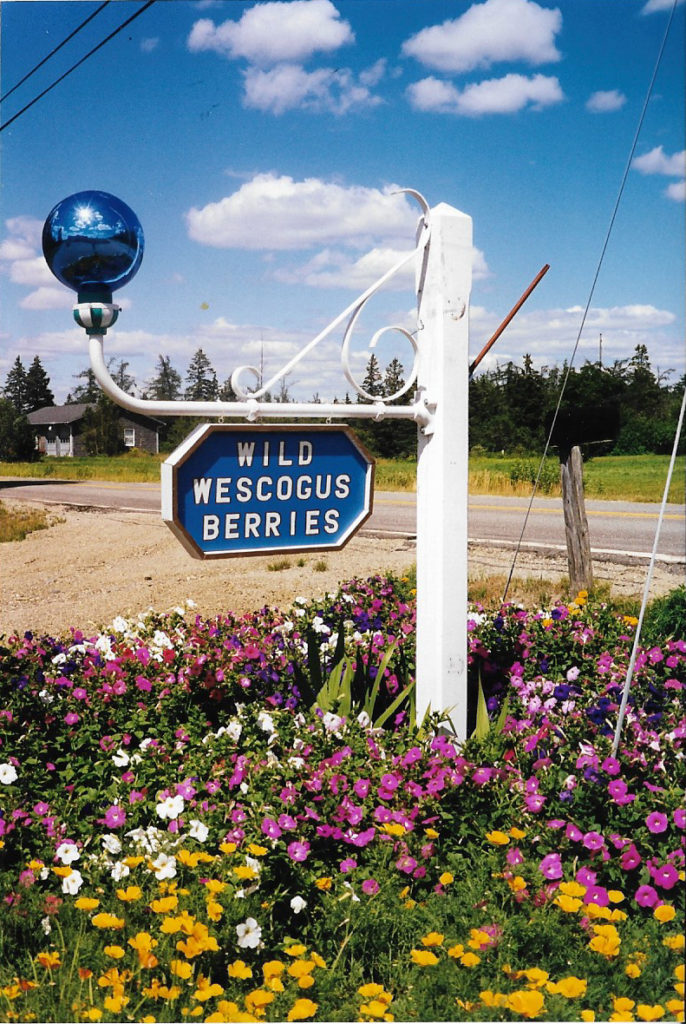 When they met at Blueberry Hill where Farmer Dell worked, Farmer Dell said it was love at first sight, knowing that Marie was the woman he was going to marry. When they shook hands, that's when Marie said she "felt the spark." To this day, Marie still says, "I met my thrill on Blueberry Hill." Together they have built up the blueberry community, opening Wild Blueberry Land, the Wild Blueberry Museum, and helping to start many other blueberry related companies. 
           Farmer DELL IS A HUMBLE FARMER, AND HE QUIETLY HELPS MANY PEOPLE , HE has a keen downeast humor.
Farmer Dell is an eleventh generation downeast farmer who has dedicated his life's work to the natural growing process of WILD blueberries and this ultimate sustainable crop.  Making up his life's work, Farmer Dell started in 1953 at the University of Maine 's research farm and experimental station  growing and researching wild blueberries.
In 1971 Farmer Dell and his son Zane founded Maine Blueberry Equipment Company for specific farm equipment for wild blueberry farming and processing. This small machine shop helped to keep multiple small farms in business. Farmer Dell spent all of his early life growing up in Columbia Falls in a family of 10 children during the great depression, he worked the fields and local blueberry factories  before going to work at the Wild Blueberry Hill Research Farm in Jonesboro, where he later became the manager.
His  many decades spent the University of Maine working on all aspects of wild blueberries at the only research farm dedicated to wild blueberries in the United States. Farmer Dell became well known within the blueberry industry, assisting many small growers with their farms. 
Among his many inventions he developed a walk behind harvester, used widely by small growers. This harvester is a cost efficient method of harvesting quality blueberries, lowering costs for the most expensive part of wild blueberry farming "the harvest".  This machine helped growers to survive the shortage of hand rakers.
Farmer Dell spent his early life growing crops and preserving food in Columbia Falls in a large family. Farmer Dell hunted, fished, and foraged, growing food for the family table. He worked the fields and local wild blueberry factories before going to work Blueberry Hill Research Farm in Jonesboro, where he later became the manager. 
In the 1980's Farmer Dell was a founding member of the first fresh pack cooperative, setting standards, of quality for fresh wild berries in the state of Maine. That were shipped throughout the country by Maine fresh pack Co-op  called "The Wild Ones". 
In 1995 another cooperative Sunrise County Wild Blueberry  Association was founded to bring frozen wild blueberries for the first time directly to the consumers' market.  Farmer Dell helped to organizes 22 growers to cooperate and pack at individual  farms under extreme quality standards, for supermarkets throughout the United States.
Farmer Dell and his wife Marie a highly awarded Chef & teacher at the community College for 30 years founded Wild Blueberry Land, the retail store and bakery which opened in 2000. The store added value with many innovative products  to their wild blueberry farm just down the road in Addison, Maine. The farm overlooks Pleasant River right on the coast of Maine.
Since that time they have added to Wild Blueberry Land's retail shop and bakery a museum and visitor's  heritage center a gateway to the wild blueberry barrens. Farmer Dell prides himself in growing these natural blueberries using the same methods of the first stewards, America's indigenous peoples have practiced for centuries. These  techniques provide the finest wild blueberries our country has to offer as well as the healthiest.
With so much time and knowledge invested into the growing process of blueberries Farmer Dell has become something of legend in Maine's blueberry industry by assisting and training farmers and sharing his fresh pack operation. It is safe to say that Farmer Dell has dedicated his life to saving small growers and their multi-generational  farms growing this ancient natural crop and protecting this special ecosystem one of 4 natural fruits to North America a true American treasure.
                                           WILD BLUEBERRY LAND
In 2001, nestles on 200 acres that have been farmed since the 1800s, Wild Blueberry Land was opened is a family and farmer owned celebration of Maine's iconic fruit, boasting a blueberry-themed landscape, museum, and geodesic bakery and gift shop whose shelves are teeming with scratch-made pies, pastries, ice cream, breads, jams, jellies, sauces, and sweets. Bring the whole family and experience the Wild Blueberry like never before. Located on the corner of Routes 1 and 187, our core mission has always been to farm sustainably and educate folks on the incredible health benefits of the Wild Blueberry, as well as its long history and overwhelming diversity.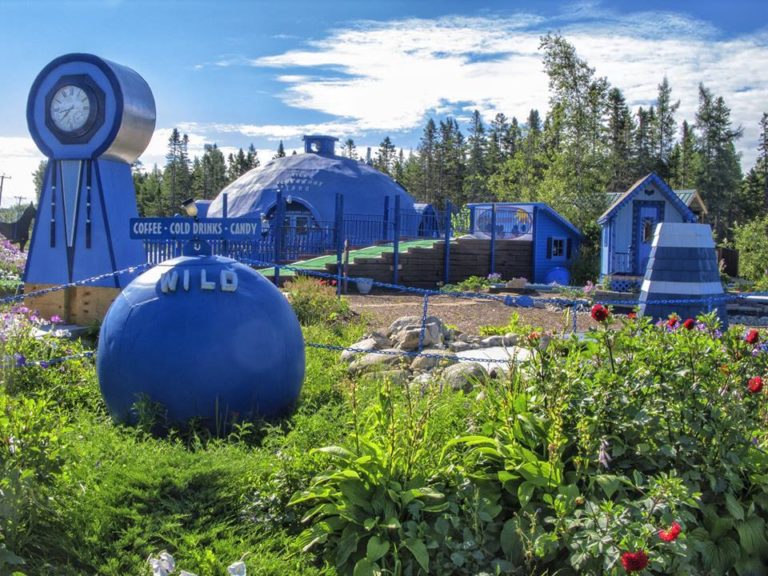 .                
Visit 
Wild Blueberry Land
 to learn more!!
                                         WILD BLUEBERRY MUSEUM
In 1946, a group of blueberry farmers requested to be taxed. So they built a university research farm, to later be known as Blueberry Hill. Blueberry Hill's research grew the annual average crop from 19 million pounds to today's 100 million pounds. In 1953, Del Emerson went to work at this farm. In 1972, he founded a customized wild blueberry equipment company to help growers with specialized tools. In 1990, the first small growers cooperative was formed to sell fresh packed wild blueberries. Seven years later, the first frozen product to consumer cooperative was created. Del Emerson was a founding member of both organizations. Wild Blueberry Land opened in 2001 and has since been a landmark and tourist attraction that promotes all things wild blueberry. Del has dedicated his entire life to the success of the wild blueberry growers and their family farms. Now with community help and concerns for the future of the industry, a non-profit 501(c)(3) for the Agricultural Wild Blueberry Heritage Center and Virtual Museum was officially incorporated in 2016.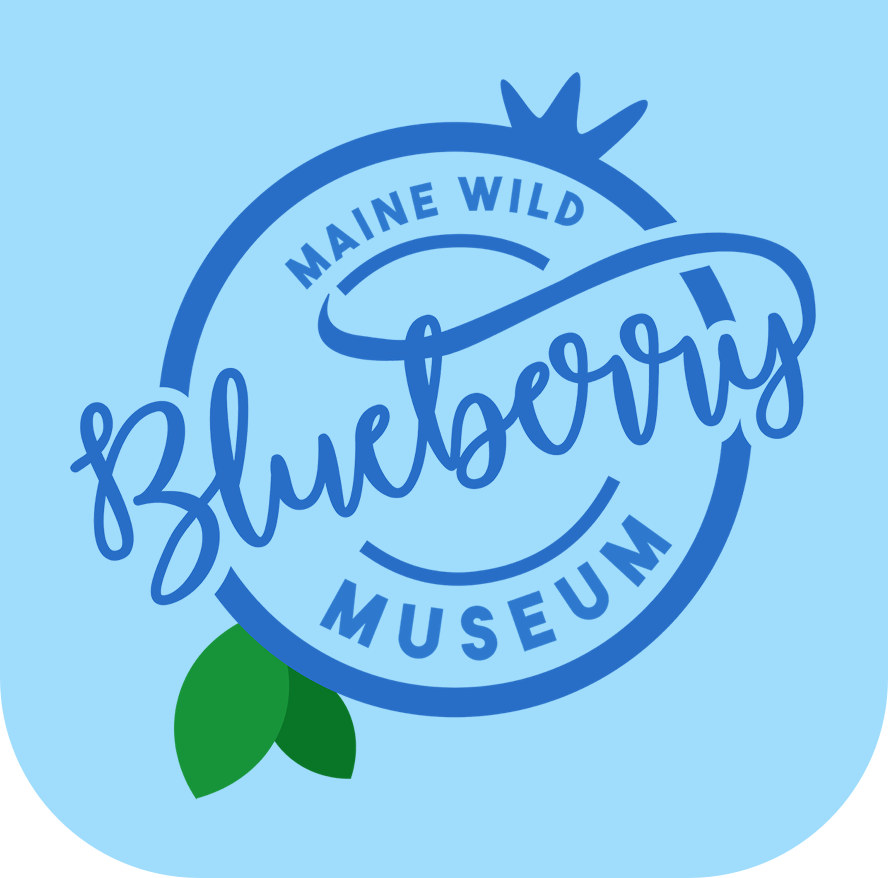 Visit 
Maine Wild Blueberry Museum
 to learn more!